Archives
Tunisia: Tourism industry still in crisis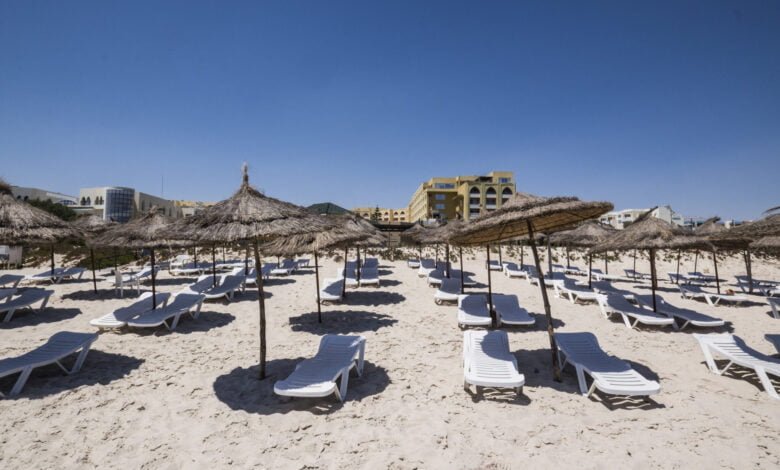 Tunisian tourism continues to plunge into crisis. According to the year 2016 results, the downward trend has continued, though the sector still accounts for up to 20% of GDP. As the world market is expanding, Tunisia is trying to review its model.

2016 did not meet the recovery expectations for tourism in Tunisia, with only 5.5 million tourists visiting the country, including 1.2 million Tunisians residing abroad, or a decrease of 6.8% compared to 2015 and 20.1%, compared to 2014. The 2015 attacks on tourist sites, including the Bardo Museum in Tunis on March 18 (22 dead), and the attack on a beach in Sousse, (38 dead), had broken the timid recovery of the tourist industry already affected by the political events of 2011. Tourism revenues had then declined by 35% in one year (from 3.6 to 2.3 billion dinars, or 1.47 billion euros – 954 million euros) and continued to decline by 9.8% in 2016. An economic disaster where tourism accounts for about 7% of GDP, and nearly 20% when including indirect benefits.
Half of visitors lost in two years
Following the attack on the Bardo Museum – most of the victims were on a cruise excursion – all cruise passengers canceled their stopover in Tunis, with 500 000 potential annual admissions, though relatively unprofitable because of the short stay. Nevertheless, three cruise ships have docked in Tunis since September. Following the Sousse attack, the British and Belgian tour operators have withdrawn the Tunisian destination from their catalog. The number of tourists from France, one of the major tourism partners with 1.4 million tourists in 2010, did not exceed 390,000 in 2016. Tunisia, to sum up, lost half of its European visitors in two years – 1.4 million in total.
Only the Russian market experienced a striking increase with 623,000 admissions, or an increase of more than 1000%, mainly due to the reorientation of journeys, initially planned for Turkey, to Tunisia, due to the diplomatic upheaval between Moscow and Ankara, now reconciled. Only Algerians, with 1.8 million admissions, cross the border in bulk each year cushioning the shock, though only few of them stay in hotels.
An outdated tourism model
Now, if this series of cyclical shocks affects Tunisian tourism, it is just because it suffers above all from a structural crisis. Essentially based on a seaside offer and undermined by corruption, it lacked to diversify the offer immediately. Investors protected by the regime in the era of President Zine el Abiddine Ben Ali, stripped from his duties in 2011, benefited from subsidies and loans never refunded, to build unprofessionally-managed institutions, degrading the quality of service and the image of the entire destination.
The hotels had to reduce prices to compensate for inefficient competitiveness and meet the tour operators' requirements, the only way for foreign customers to visit Tunisia, and were drawn into a vicious circle. Public banks, such as STB, as well as social agencies and national power companies, accumulating uncollectible debts, were the collateral victims.
Fragile prospects
Chedly Ayari, governor of the Central Bank, declared in June 2016, « We seriously fear that the market will collapse completely. » However, said Selma Elloumi Rekik, Minister of Tourism: « The global market is booming. We may perceive its effects. The digitized hotel offer would allow the travelers, for example, to book themselves and Tunisia to stop being hostage to the virtual monopoly of the tour operators. We have a new legislation to facilitate the creation of rural lodgings, and we are, for example, resuming the archaeological work in the Roman sites … »
---
Author: Thierry Brésillon//Photo: Imperial Marhaba Hotel beach, in Sousse el Kantaoui, after the attack which killed 39 people on June 26, 2015 – © Thierry Brésillon