The month of record
Tunisia : startups Gomycode and InstaDeep join forces to open an artificial intelligence school in Tataouine
The young founder and CEO of Gomycode, Yahya Bouhlel, and the founder and CEO of InstaDeep, Karim Beguir, recently opened a school in Tataouine, in south-eastern Tunisia, to train young people in the field of artificial intelligence. The aim is to teach coding so that talented people can become developers and data scientists.
By Farah Karami
This partnership will strengthen Africa's digital skills, which are key to the continent's development, as both entities work to strengthen a network in Africa and the Middle East.
Gomycode Tataouine is providing a personal grant from InstaDeep co-founders Zohra Slim and Karim Beguir to make the courses more affordable.
Founded in 2017 by brothers Yahya and Amine Bouhlel, Gomycode, which provides training in innovative technologies and solutions in education, has trained more than 15,000 students in Tunisia, Algeria, Morocco, Egypt, Bahrain, Nigeria, Côte d'Ivoire and Senegal, and has built partnerships with more than 100 organizations.
Funding of $8.85 million to develop activities in 12 countries in Africa and the Middle East
With an initial seed round of $850,000 raised in 2020, Edtech closed an $8 million Series A funding round in 2022 led by AfricInvest through the Cathay AfricInvest Innovation Fund (CAIF), Proparco and Wamda Capital. This round raised $8.85 million in funding to develop its activities in 12 countries in Africa and the Middle East, including South Africa, Kenya, Ghana and Saudi Arabia, and to consolidate its network.
For its part, Instadeep was founded in 2014 by Karim Beguir and Zohra Slim. This startup is active in artificial intelligence and machine learning and has offices in Paris, London, Lagos, Cape Town, Dubai, the United States and more recently Rwanda.
BioNtech recently completed the acquisition of Instadeep. The price to acquire the remaining InstaDeep shares, excluding those already held by BioNtech, is approximately €500 million in cash, in BioNTech shares and future performance-based milestone payments to strengthen BioNTech's pioneering position in AI-based drug discovery, design and development.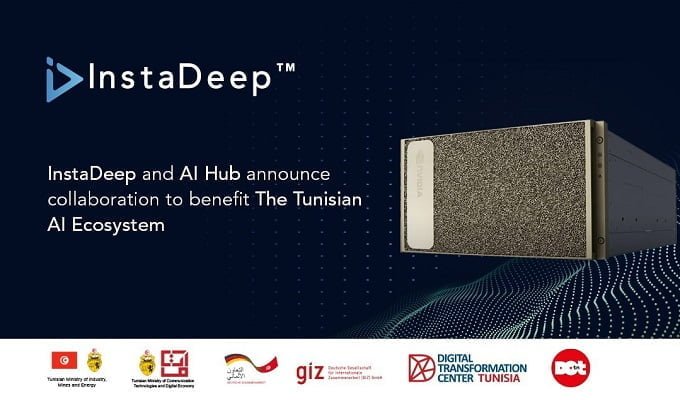 The transaction brings together around 290 highly skilled professionals and a global network of research partners in artificial intelligence, machine learning and data science, based in the world's key technology hubs.
The acquisition also aims to develop cutting-edge capabilities in AI-based drug discovery, immunotherapies and next-generation vaccines to address diseases with significant unmet medical needs. InstaDeep will operate as a global subsidiary of UK-based BioNTech. In addition to projects with BioNTech, InstaDeep will continue to offer its services to clients around the world in a variety of sectors including technology, transport, logistics, manufacturing and financial services.
It comes as no surprise that this partnership between these two start-ups will be replicated across Africa and the Middle East, as African demand for digital technologies and education to bridge the digital divide grows.